Garage Services in Hertfordshire
Our car service centre offers a host of garage services to drivers from all over the county. If you need to bring your car in for its annual servicing, then you can be sure of receiving a thorough service from our mechanics. We also deal with any repairs to your vehicle, bringing our decades of experience to every job.
Car Air Conditioning in Hertfordshire
Car air conditioning is common in most modern vehicles and, like any key component, requires regular maintenance. As well as performing checks and cleaning your air-con system, we are certified to refill your refrigerant levels. We use tetrafluoroethane (R134A) and tetrafluoropropene (R1234), two of the more popular car air-conditioning gases on the market.
Car Diagnostics in Hertfordshire
Sometimes your car begins to under-perform and there is no immediate sign of damage or deterioration to pin the blame on. Here at Mick Miles Motor Repairs, we can perform a full car diagnostics check of your engine control unit. This shows those us which areas of your car require attention, letting us put together a repair plan.
Tyres in Hertfordshire
Here at Mick Miles Motor Repairs, we stock a wide selection of tyres from some of the industry's major brands. These include Dunlop, Continental, Pirelli, and Bridgestone. We perform tyre checks to ensure your tyres are roadworthy, as well as wheel alignments to minimise wear and tear. If you require specialist tyres, we can order them in for you.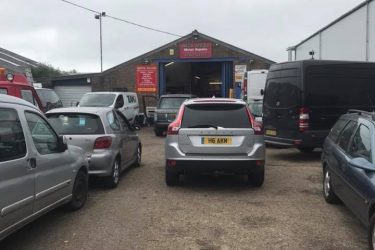 Any Make or Model in Hertfordshire
At Mick Miles Motor Repairs, we are proud of our standing as an independent garage for the people of Hertfordshire. Since we are not owned or operated by any of the major motor companies, we can be relied upon to deliver quality work, no matter what kind of car you drive. We also offer competitive prices and exceptional service.
Experienced Car Repairs and Servicing Specialists in Hertfordshire
We have been trading from our Hertford car service centre for more than fifty years, making us one of the county's longest-serving independent garages. We are a family-run firm with a hand-picked team of mechanics. Between us, we have been part of the industry for decades, ensuring a high standard of work on every job we take on.
Your Local Car and Van Diagnostic Experts in Hertfordshire
Our car service centre is based right here in Hertfordshire – in the town of Hertford, to be precise. This is where we perform our extensive range of garage services, including car servicing and repairs, car and van diagnostics, tyre-fitting, and more. Whether you are from Hertford, Ware, or beyond, 100% customer satisfaction is guaranteed.